Everyday Patriot Hat - Unisex
Regular price
Sale price
$39.97 USD
Unit price
per
Sale
Sold out
✖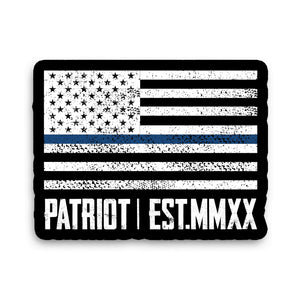 Description

Custom made for you, designed and produced right here in the United States of America.

Since When did Patriotism Become Partisan?

Patriotism is not partisan. Patriotism is not exclusive to one group or individual. If you love your country and your countrymen, you are a patriot. If you want to see your country be free and thrive and are willing to defend your country and that freedom, you are a patriot.

Our message is simple: We are sick and tired of the lies and hatred that are continually used to divide us. We value truth over lies, unity over division, and above all, we value freedom.

When you buy from Official Patriot Gear Apparel, you're buying more than just "merch". You're supporting a movement made up of like-minded patriots that seek to abolish the hate, lies, and division that plagues our world. United we stand; divided we fall.

About our Apparel

We have a reputation for producing the highest quality apparel.

High-Quality Fabric and Print. 
Preshrunk True to Size Fit.
Shipping & Returns

Please expect 1-2 weeks shipping time.

How to ensure speedy delivery:

- Complete and correct payment information

- Complete delivery and billing addresses